We understand that bathroom remodels can be overwhelming, but we're here to help! We'll walk you through the entire process from start to finish, and we'll make sure that your bathroom is exactly what you wanted.
If you're ready to give your bathroom a boost, then contact us today! We'll be happy to answer any of your questions and get started on your project.
If you're tile shower is looking a little lackluster, it might be time for a remodel. Fortunately, our team at Work Tile LLC can help. We offer a range of tile shower remodeling options to help you get the bathroom of your dreams.
We can install new tile, repair existing tile, and even install tile shower surrounds. We can also help you choose the perfect tile for your shower, whether you're looking for something classic or modern.
If you're interested in tile shower remodeling, contact us today.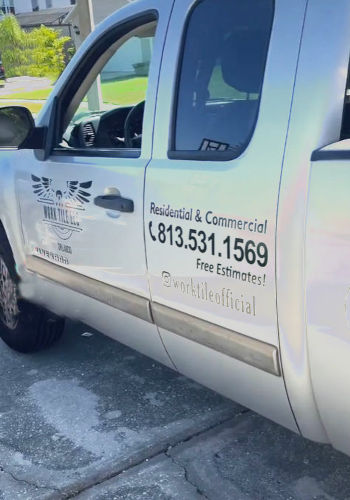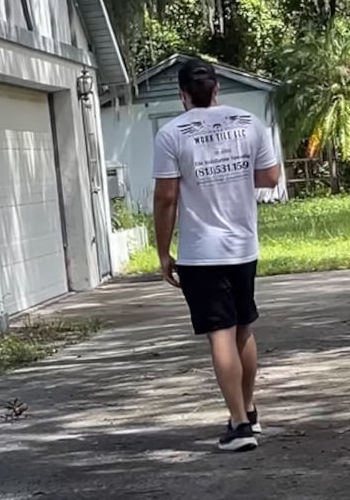 BATHROOM REMODELING SERVICES ORLANDO, FL
Are you bathroom feeling a little outdated? Are you ready to give it a fresh new look? If so, then it's time for a bathroom remodel!
We are a family-owned and operated, fully insured remodeling company in Orlando, FL. 
We can help you transform your bathroom into the space of your dreams. We specialize in bathroom remodeling, and our team of experts will work with you to create a custom design that fits your needs and budget.
Tile installation is a multi-step process. The first step is to remove any existing tile or flooring. Next, you'll need to measure and mark the area where you'll be installing the new tile. Once the area is prepared, you can begin laying the tile. Tile installation is not a very easy process, that's why it's important to rely on a professional tile installer who will make sure each tile is properly aligned. After the tile is installed, you'll need to grout the joints between the tiles. Once the grout is dry, you can enjoy your new tile installation!
Floor installation may seem like a daunting task, but with the right tools and know-how, it can get done really well.
There are many different types of floors, each with its own unique installation process. The most popular flooring types are:
Hardwood Floors: Hardwood floors are a classic choice for any home. Installation involves nailing or screwing the boards to the subfloor and then sanding and finishing the surface.
Laminate Floors: Laminate floors are a popular choice for busy households as they are easy to maintain and resistant to wear and tear. Installation involves laying down a vapor barrier, followed by the laminate boards, and then finishing with trim.
Vinyl Floors: Vinyl floors are a budget-friendly option that is easy to install. Installation involves laying down a vapor barrier, followed by the vinyl plank flooring, and then trimming around the edges.
Carpet Floors: Carpet floors are a cozy and comfortable option for any home. Installation involves stretch-in, double-glue down, or power stretch methods. Once the carpet is installed, the edges need to be trimmed and finished with tackles strips.
There are a few things to keep in mind when installing shower glass doors, but with a little bit of planning and care, the process can be smooth and easy.
When installing shower glass doors, it is important to make sure that the doors are properly sealed. This will help to prevent water damage and leaks.
Another thing to keep in mind when installing shower glass doors is the weight of the doors. Most glass doors are very heavy and can be difficult to install if you are not used to working with heavy objects.
Once Work Tile has installed your shower glass doors, you will enjoy the new look of your bathroom! These doors are a great way to update the look of your space and make it more efficient.
Kitchen backsplashes can be made from a variety of materials, including glass, tile, and stone.
When choosing a backsplash for your kitchen, it is important to consider the material. Glass backsplashes are easy to clean and maintain, but they are also susceptible to scratches and stains. Tile backsplashes are durable and easy to clean, but they can be tricky to install. Stone backsplashes are beautiful and durable, but they are also the most expensive option.
Once you have chosen the material for your backsplash, it is time to select a design. There are many different designs to choose from, so finding the perfect one for your kitchen is easy. You can find backsplashes with geometric patterns, nature scenes, or even abstract designs.
Once you have selected the perfect design, it is time to install your new backsplash. Contact us for an estimate on kitchen backsplash installations.
Get a Free Quote on our next bathroom renovation, floor installation or tiling needs. 
Guaranteed quote delivered in 2 business days!