Tile Installation Services You Can Rely On
Work Tile LLC specializes in bathroom renovations, tile applications, flooring installation and, you guessed it, tile installation and everything to do with tiles. But we are more than just a tile company; we are a company that delivers the best quality service with the best products and materials.

The Right Solution for Your Home
Work Tile LLC specializes in bathroom, shower remodeling, kitchen backsplash and flooring installation. With a wide range of tile types, designs and colors at our disposal, you're sure to find the perfect one for you.
Benefits of Tile Installation
We have been installing tiles for many years and we have the know-how and experience to transform your living space into something better than what it was before.
We shopped around extensively to find someone to tile our lanai that we converted to a sunroom. From the very beginning, Roger and Leonardo were always very courteous and responsive in their communication. We provided the tile and the grout and they provided the thinset for the project. The entire team was incredibly professional, coming to work on the project at exactly the time that they said they would and had no issue with making accommodations for any requests we had for the project. We absolutely love the finished product and will be recommending them to family and friends! We cannot thank them enough for the amazing job for our sunroom and will definitely be coming back for any future tiling projects!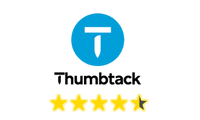 Such an amazing job!! I would recommend them to anyone looking to do work in their bathroom! LOVE, LOVE how my bathroom floor came out!! Will definitely keep their number on hand for future projects I plan on doing!!
I was looking for someone to come in and finish off what my old contractor failed to complete…The Work Tile LLC, and team, were extremely pleasant to work with and got the job done in a timely manner. They were very professional, they worked hard, and they did a great work. Would definitely recommend them for their quality and professionalism. Thank you guys for getting the job done so quickly yet still maintaining the quality of work!
Get a Free Quote on our next bathroom renovation, floor installation or tiling needs. 
Guaranteed quote delivered in 2 business days!